TEL: 1-800-393-0633 EMAIL: eci1@expert394.com

Boca Raton 561-394-0633 West Palm 561-641-1118 Stuart 772-288-1777 Broward 954-429-3889

Products We Offer:


VoIp Technology www.panasonic.com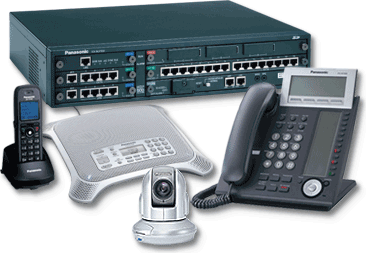 Panasonic NCP 500 and 1000 Hybrid IP PBX Telephone System. Today's Technology for every Business. Cost effective and money back on your investment.


The New line of Panasonic Communications Products with wireless cell stations for longer range wireless handsets. Remote IP stations for remote offices and employees.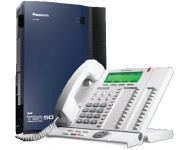 PANASONIC TDA-50G Digital Hybrid IP PBX.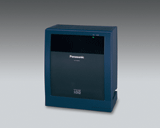 PANASONIC TDE Series to expand your business.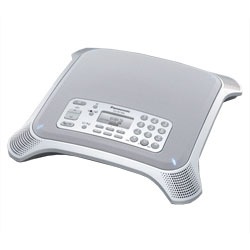 KX-NT700 Conference Phone. VoIp and PSTN capable with multiple voice quality options and SD memory card slot for storing conversations and then transferring them to a PC, e.g. a 2 Gigabyte card will give you up to 67 hours of storage. This device can be used in office or out of the office for maximum flexibility. This Unit is also SIP and Poe equipped.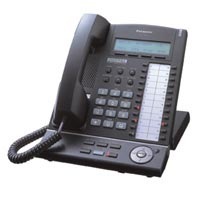 KX-T7633-B
Digital Proprietary Telephone with 24 Buttons, 3-Line Backlit LCD and Speakerphone (Black).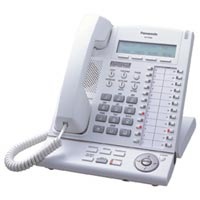 KX-T7633
Digital Proprietary Telephone with 24 buttons, 3-Line Backlit LCD and Speakerphone.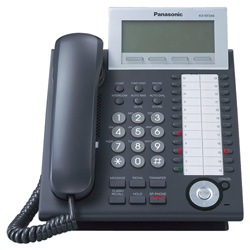 KX-NT346-B
Expandable IP Telephone with 24 Buttons, 6-Line Backlit LCD, Speakerphone and Power over Ethernet (PoE), Black.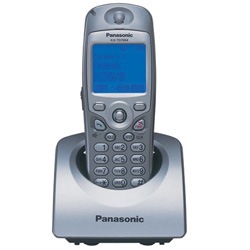 KX-TD7694 Compact 2.4Ghz Multi-Cell Wireless System Telephone.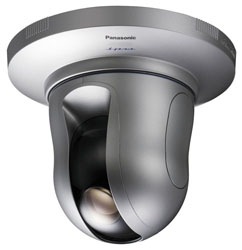 Panasonic Network Security Camera with Poe Capability.


DVR Digital Video Recorders for maintaining the security of your business.


POLYCOM VIDEO CONFERENCING For your business using IP or ISDN services.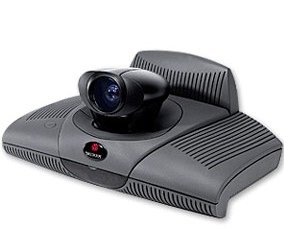 Polycom Viewstation System for live video conferencing.


Polycom Conference Phone.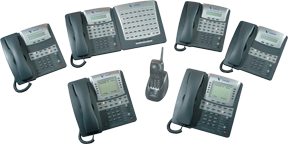 Vertical Comdial Digital Phones for FX & MP5000.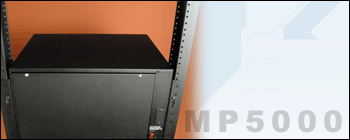 Vertical Comdial FX-2, MP5000 PBX for medium to large businesses.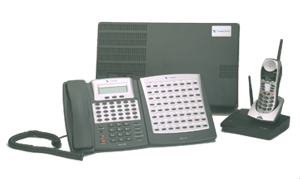 Vertical Comdial DX-120 for Small Businesses with a small budget, Perfect for first time business owners that are just starting out. www.vertical.com

Network Security:


Watchguard Network Firewall Security Appliances. www.watchguard.com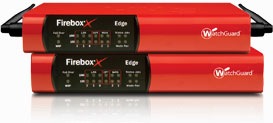 Cisco Certified Products. www.cisco.com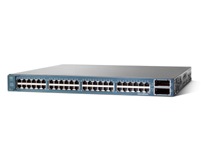 Cisco Network Switch for networking your small to medium sized office.


Cisco Routers and Smart Switches for inter-office networking.

Linksys Wireless Network b,g,n Lan Routers.


NETGEAR PRODUCTS: Access Points, Routers and Switches. www.netgear.com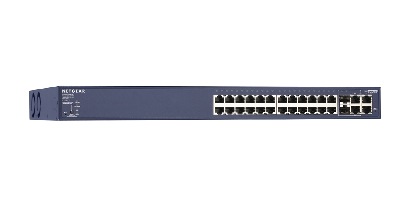 Netgear FS728TP 24 port Network POe switch with 24 poe ports for IP Phones, Cameras, Access Points etc.


Network Illustration.



Professional Music on Hold Devices with removable SD card slot for personalizing your own custom messages. OHP-6500 series.



PLANTRONICS wireless and wired headsets.


www.pabxsoft.com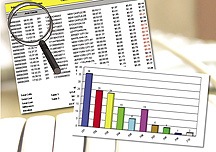 PABXSoft Call recording software connects to virtually any telephone system that supports SMDR call reports.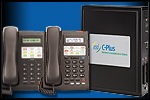 ESI: ESI IVX20, 128, 128 PLUS and some new generation IVX e series. www.esi-estech.com


Samsung Prostar, Compact DCS, IDCS 616, 100, 500.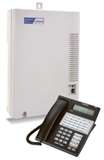 Samsung Compact DCS.

As well as Macrotel Excel, 16H, All Comdial Products, Most older panasonic systems Just to name a few.